While a large part of our work is powered by a volunteers, a strong main team lays at the core of Open Cultural Center and our work in Spain and Greece. Below you can find an overview of the people dedicating their working life to our projects and the people we work with.
---
Core team
Didac
Guillamet
General
Director
SPAIN & GREECE
Coming from a marine engineering background, Didac changed his career path in 2016 and went to Greece to work with refugees in the various camps in Greece, together with other volunteers. Their volunteer work became the foundation of OCC.
Marta
Hormaechea
Communications &
Fundraising Manager
SPAIN
Marta joined our MigraCode program as a trainee, supporting us with a wide range of tasks to grow and improve our program. From December 2020, Marta is responsible for communications and fundraising of OCC.
Alexandros
Saridis
Main
Coordinator
GREECE
With a wide and diverse background in various organisations, Alexandros started as coordinator of OCC Greece in June 2022, managing the main team and all the (ESC) volunteers at our center.
Vincent
van Grondelle
Main
Coordinator
SPAIN
After being a volunteer for a year, Vincent co-founded and managed the MigraCode program of Open Cultural Center. Since February 2021, he is now responsible for the Spanish branch of Open Cultural Center.
Picó
Benet
Project
Manager
SPAIN
Helena has years of experience in the social sector and started with in 2022 to further develop and implement the Youth4All project in the north of Catalunya, and managing the participants and partners.
Clara
Florensa
CSR & EU projects Manager
SPAIN
Clara has years of field experience in France and Greece and started working at OCC in September 2022 managing and overseeing all our CSR collaborations and European Erasmus+ projects.
Maria
Serra
General Manager OCC Greece
SPAIN & GREECE
Maria started as an ESC volunteer at Open Cultural Center Greece, and became the coordinator of OCC Greece for more than 3 years. She is now back in her home town to work for our projects in Barcelona and remotely for Greece.
Henriette
Hettinga
CodeWomen
Project Manager
SPAIN
Henriette has years of experience in the non profit sector, and after successfully completing a coding bootcamp, she was a volunteer for more than a year at MigraCode, starting the CodeWomen project of which she is now the official project manager.
Ali Raza
Ashraf
MigraCode
Head of Education
SPAIN
Ali started at Open Cultural Center as a motivated student at our MigraCode program, then became an ESC volunteer and is now working fulltime in the MigraCode program since May 2022.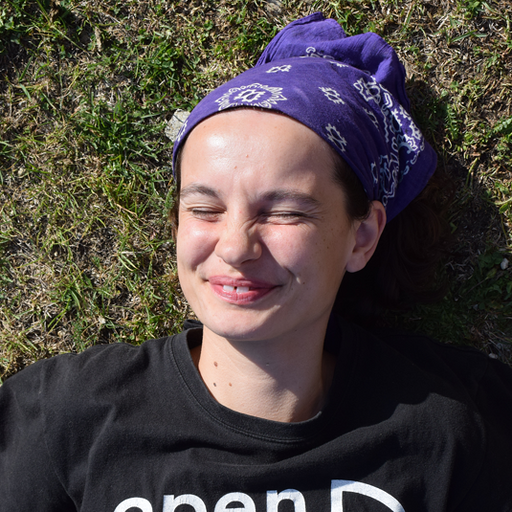 Charlotte
Lloyd
Project
Manager
SPAIN
Charlotte started as ESC volunteer but after working with us for a year, we hired her as project manager to manage our OCC Language Lab and support other projects.
Judith
Ballestin
Volunteer
Coordinator
GREECE
Judith started as a dedicated ESC volunteer at OCC Greece and she became our volunteer coordinator, guiding the volunteers during their stay in Greece.
Maria Eleni
Papavramidou
EU Project
Manager
GREECE
With a high interest for social justice and the social sector, Maria Eleni was hired to manage our EU projects in OCC Greece and support the work of the main team in Greece.
Sandra Villarn Faixedas
Social
Educator
SPAIN
Sandra graduated from Universitat Oberta de Catalunya while she was doing her internship at our Youth for All project in Moianes, and is now working in the project as a full time social educator.
Emma Santanach Soler
Communications &
Fundraising Officer
SPAIN
Emma started with OCC as an ESC volunteer, and after a successful year in our communications team, she is now supporting our fundraising and communication teams.
---
ESC (European Solidarity Corps) Team
Isar
OCC SPAIN
From France
Lina
OCC SPAIN
From Afghanistan
Anna
OCC SPAIN
From Italy
Melanie
OCC SPAIN
From Austria
---
Flavia
OCC Greece
From Italy
Ludovica
OCC Greece
From Italy
Louis
OCC Greece
From France
Maria do Mar
OCC Greece
From Portugal
María Rita
OCC Greece
From Spain