While a large part of our work is powered by a volunteers, a strong main team lays at the core of Open Cultural Center and our work in Spain and Greece. Below you can find an overview of the people dedicating their working life to our projects and the people we work with.
---
Core team
Maria Serra
General Manager
GREECE
Being a volunteer first at OCC Greece, Maria became our operations manager of our Greek branch in August 2019, managing the main team and all the (ESC) volunteers at our center.
Vincent van Grondelle
General Manager
SPAIN
After being a volunteer for a year, Vincent co-founded and managed the MigraCode program of Open Cultural Center. Since February 2021, he is now responsible for the Spanish branch of Open Cultural Center.
Didac Guillamet
General Director
SPAIN & GREECE
Coming from a marine engineering background, Didac changed his career path in 2016 and went to Greece to work with refugees in the various camps in Greece, together with other volunteers. Their volunteer work became the foundation of OCC.
Marta Hormaechea
Communications & Fundraising
SPAIN & GREECE
Marta joined our MigraCode program as a trainee, supporting us with a wide range of tasks to grow and improve our program. From December 2020, Marta is responsible for communications and fundraising of OCC.
Joana Serrat Rovira
Project Manager
SPAIN
Joana started with OCC as an ESC volunteer. Proving her skills quickly after starting her ESC period, she soon transitioned from volunteering to becoming a parttime employee, managing the INCO program.
Irene Viti
Project Manager
GREECE
Starting as a Monitoring and Evaluation officer, Irene soon expanded her tasks to managing various projects and the core of OCC Greece, including our recently started European ITFLOWS project.
Diana Dashkovska
Office Manager
SPAIN
Diana got involved into OCC as a MigraCode student, graduating as one of our best students. She now works with us mainly managing our Spain office and supporting our Head of Education of MigraCode.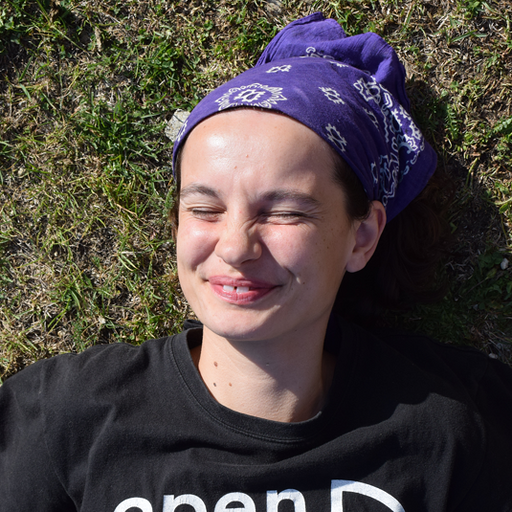 Charlotte Lloyd
Project Manager
SPAIN
Charlotte started as ESC volunteer but after working with us for a year, we hired her as project manager to manage our OCC Language Lab and support other projects.
Yogesh Yadav
Head of Education
SPAIN
Coming from the tech sector, Yogi is combining skills that together form a unique combination: student management, coding and tech education. He is managing the educational process of our MigraCode students.
Carla Palacios
Project Manager
SPAIN
Carla started with us halfway 2021 to start, further develop and implement the Youth4All project in the north of Catalunya, and managing the participants and partners.
---
ESC (European Solidarity Corps) Team
Marcel Clària Durán
OCC SPAIN
From Catalunya (Spain)
Farhana Tasnin Bipasha
OCC SPAIN
From Bangladesh
Emma Santanach
OCC SPAIN
From Catalunya (Spain)
Akram Almehanni
OCC SPAIN
From Yemen
Abdul Kousara
OCC SPAIN
From Syria
Maria Jose Ahumada
OCC GREECE
From Peru